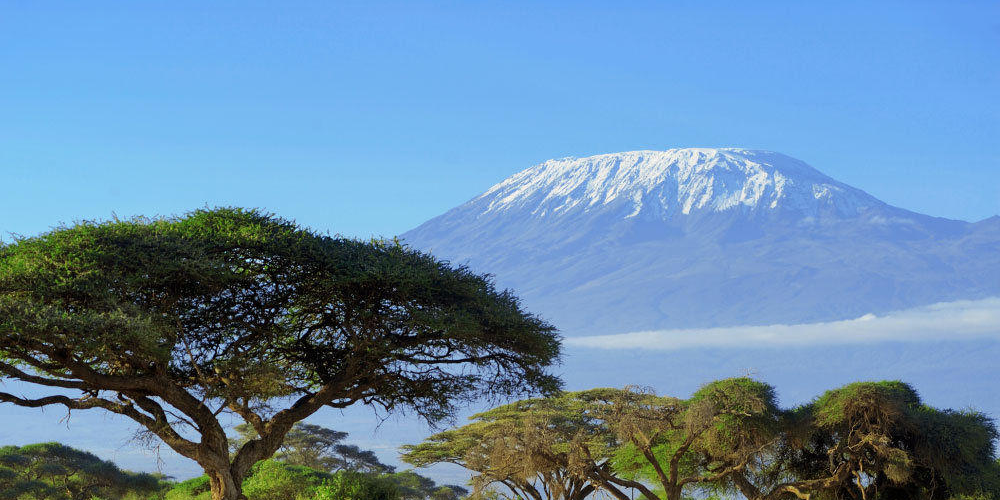 The next challenge
June 5, 2019
After coming back to Belgium new plans where about to come up, especially since everyone was asking: "what's next?". I had to make a decision which mountain to climb next. As I'm planning to get to all 7 summits human powered my trip to the east was finished.
Decision making
I've been in doubt for a while and I had many suggestions on the direction, should I go West or South was the simple question. West would mean cross the ocean by rowing and climb 3 peaks on the American continents and Antarctica. South is to Kilimanjaro. It is just recently that I made a clear decision to go to Africa first. It feels right and gives me time to plan the ocean crossing on a rowboat.
The plan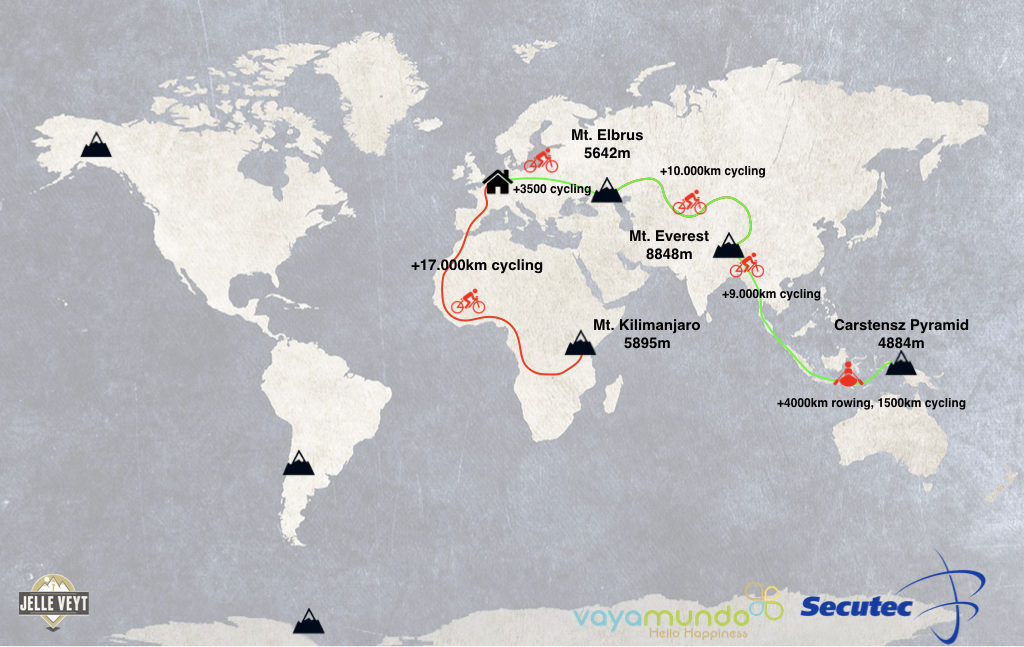 In August I will start handbiking to Gibraltar with Frank, a friend in a wheelchair where I'm partnering up with in the first trip. We expect to get there by the end of September. There I'll take out the rowboat to cross the strait of Gibraltar and cycle south into the African continent.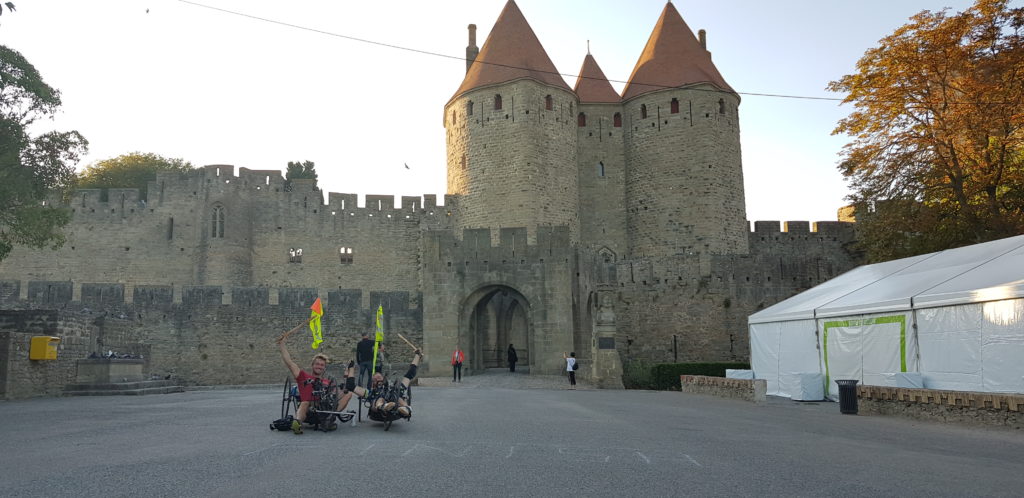 To see an interactive map of the the suggested route click here
Crossing the Sahara
From Morocco I will continue south following the western coast of Africa. After Morocco the Western Sahara will bring me to Mauritania, a country a bit more tricky. The west part of Africa is a bit more safe and I'll continue this the whole way up to Cameroon, Congo and Angola. To limit the risk areas in Congo I will cross to the East of Africa through Angola, Zambia into Tanzania where Kilimanjaro is located.
The 4th summit
After about 17.000km of cycling I will end up at the base of Kilimanjaro. The goal is to start climbing in June 2020 with sponsors and partners!
Higher goals
During my trip through Africa the goal is to visit and help in different ngo's. My sponsors are supporting different projects there and I want to go and visit them. As usual you can follow my progress on my tracking page and blog.
Many thanks to my sponsors who are making this project possible!