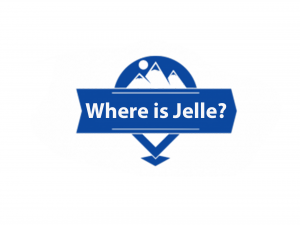 Currently I'm on the atlantic ocean, rowing to Miami (until May 2021). To contact me message my tracker on the link above.
If you want to send me an email: veyt.jelle@gmail.com
I'll get back to you as soon as possible
7 summits, 7 continents, one dream. A dream that would never feel like one if I forget the road behind me. So I chose and choose to make my adventure human powered . From continent to continent, over seas, oceans and plains. Through jungles, mountains and rivers. Without engines. With respect for local ecosystems and with love for the people I meet. While cycling, rowing, climbing or walking, I want to show international solidarity by collecting funds for local non-profits. These are the Secutec 7 summits! My dream. Want to know more? Click through to read stories, watch some photos or find out who makes it possible. To find out in what remote place in the world I'm at during this expedition check the route and tracking page.
---
7 sommets, 7 continents, un rêve. Pour rendre concret et inoubliable ce rêve j'ai choisi et je choisis d'en faire une aventure 'human powered' (en utilisant que mon corps). De continent en continent, sur des mers, des océans et des plains. A travers des jungles, montagnes et rivières. Sans moteurs, avec respect pour les écosystèmes et avec amour des gens que je rencontres. Pendant mes aventures sur le vélo, en ramant, escaladant ou en se promenant, je veux montrer une solidarité internationale en collectant des budgets pour des asbl locals. C'est ça les Secutec 7 Summits! Mon rêve. Vous voulez en savoir plus? Lisez les histoires, regardez les photos ou retrouvez qui m'aident à réaliser ce rêve. Suivez-moi et découvrez où je me retrouve pendant cet expédition.